Use the world's most innovative cache plugin
Overtake your competitors with Swift Performance AI
Single

1 site
AI optimization
Support Center
Regular updates
FREE image optimization
Purchase
Multi

5 sites
AI optimization
Support Center
Regular updates
FREE image optimization
Purchase
100% money back guarantee
Swift Performance AI is the BEST WordPress cache plugin, however if you change your mind we provides 14 days money back guarantee.
Swift Performance AI is focusing on real speed improvements instead of polishing testing tools results: instead of delaying everything it optimizes JS parsing and executing and creates perfect critical CSS.

With Swift Performance AI you can also forget endless configuration and debugging, of course it can be fine tuned, however it is working out of the box.
Speed has became a ranking factor, so the most important, that your site should be
fast for your visitors.
Of course testing tools like
PageSpeed Insights
can help with the optimization, however the best if you check the speed in
Google Search Console
The answer is YES. Unlike other WordPress cache plugins, Swift Performance AI will optimize your site for not logged in users as well.
Yes, Swift Performance AI will optimize your store, including cart and checkout pages and speed up the whole purchasing process.
Swift Performance AI optimizes your entire site: generates critical CSS, optimizes javascripts, embedded content, and takes care of images as well.

Therefore, you don't need another plugin to speed up your website!
Absolutely YES. Unlike other cache plugins Swift Performance AI is focusing to field data, so it won't just optimize WordPress during tests, but your site will pass Core Web Vitals based on field data.
The Ferrari among the performance plugins

With the release of Swift Performance AI, with just a few clicks, top page speed values are achieved that were not even achieved with the older Pro version, let alone those of other competitors. Brings smile on your face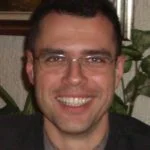 I was using a lot of free caching plugins for our sites and tried some of the very well known Premium ones.

However, neither of these come close to Swift's Pro plugin's all-in-one uniqueness, innovations and overall speeding up sites in so short period of time after you install it on the site.