Mobile
Performance
LCP: 1.2 s
TTI: 40 ms
CLS: 0
Desktop
Performance
LCP: 0.3 s
TTI: 0 ms
CLS: 0
How can Swift Performance help?
Largest Contentful Paint

---

With intelligent preload technique Swift Performance AI will preload important images and fonts, and delay less important resources to improve LCP

First Input Delay

---

Swift Performance AI will optimize javascript parsing and execution even for logged in users and non-cacheable pages, to decrease First Input Delay

Cumulative Layout Shift

---

Unlike other cache plugins Swift Performance AI will optimize javascript, CSS and fonts for real users, not only for testing tools. With these modern techniques CLS can be drastically reduced.

First Contentful Paint

---

With our unique, powerful critical CSS and intelligent preloading FCP can be reduced even of mobile devices with poor connection.

Interaction to Next Paint

---

We are using complex and innovative techniques to optimize the your site - even if the page has been loaded to improve user experience and INP scores.

Time to First Byte

---

Preloading, caching and advanced support for third party tools ensures that users get always cached or preloaded page when navigates on your site, to keep TTFB as low as possible.
Is Swift Performance AI the best performance plugin?
Single

1 site
AI optimization
Support Center
Regular updates
FREE image optimization
Purchase
Multi

5 sites
AI optimization
Support Center
Regular updates
FREE image optimization
Purchase
The new AI version is awesome!

Isai Kemmis
I just tried the new AI version, and I must to say it is a wonder!

It configurates itself automatically, my site went from C to A after I installed it.

Absolutely recommended! The Ferrari among the performance plugins

With the release of Swift Performance AI, with just a few clicks, top page speed values are achieved that were not even achieved with the older Pro version, let alone those of other competitors. Crazy speed!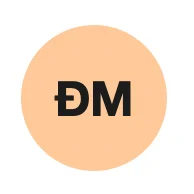 Đào Minh Hải
Crazy speed, 0 loading time!

This is indeed the best caching and speed plugin for wordpress sites! Try it and see if I am right! Worth every cent!

Leokoo
Before Swift Performance Pro, I was alternating between WP Rocket, WPTC and Cache Enabler. But after reading reviews on Swift Performance Pro, I bought a license and have been delighted every since.

10/10 – Will buy again Brings smile on your face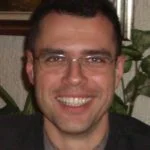 I was using a lot of free caching plugins for our sites and tried some of the very well known Premium ones.

However, neither of these come close to Swift's Pro plugin's all-in-one uniqueness, innovations and overall speeding up sites in so short period of time after you install it on the site. Excellent!!!

Andy
I've tried a dozen performance plugins, many of them actually making page loads worse. This simple plugin is fantastic. Brought a C rated site to an A. Thank you! The ultimate solution

Social826
Just set this up (pretty much out of the box) and enjoy a fast site, 96/100 mobile and 100/100 desktop for the new page speed, that´s a hard trick to pull. Thank you guys!